Lesson 5: Comparing Big Numbers
Wrapping Up
Conclusion
Provide time for your child to play the game at the following web link. It is similar to the game he played in the lesson introduction. While your child plays the game, check his work for this lesson. Look for patterns in items that he missed, and go over them with him, providing time for him to correct his mistakes.
Web Link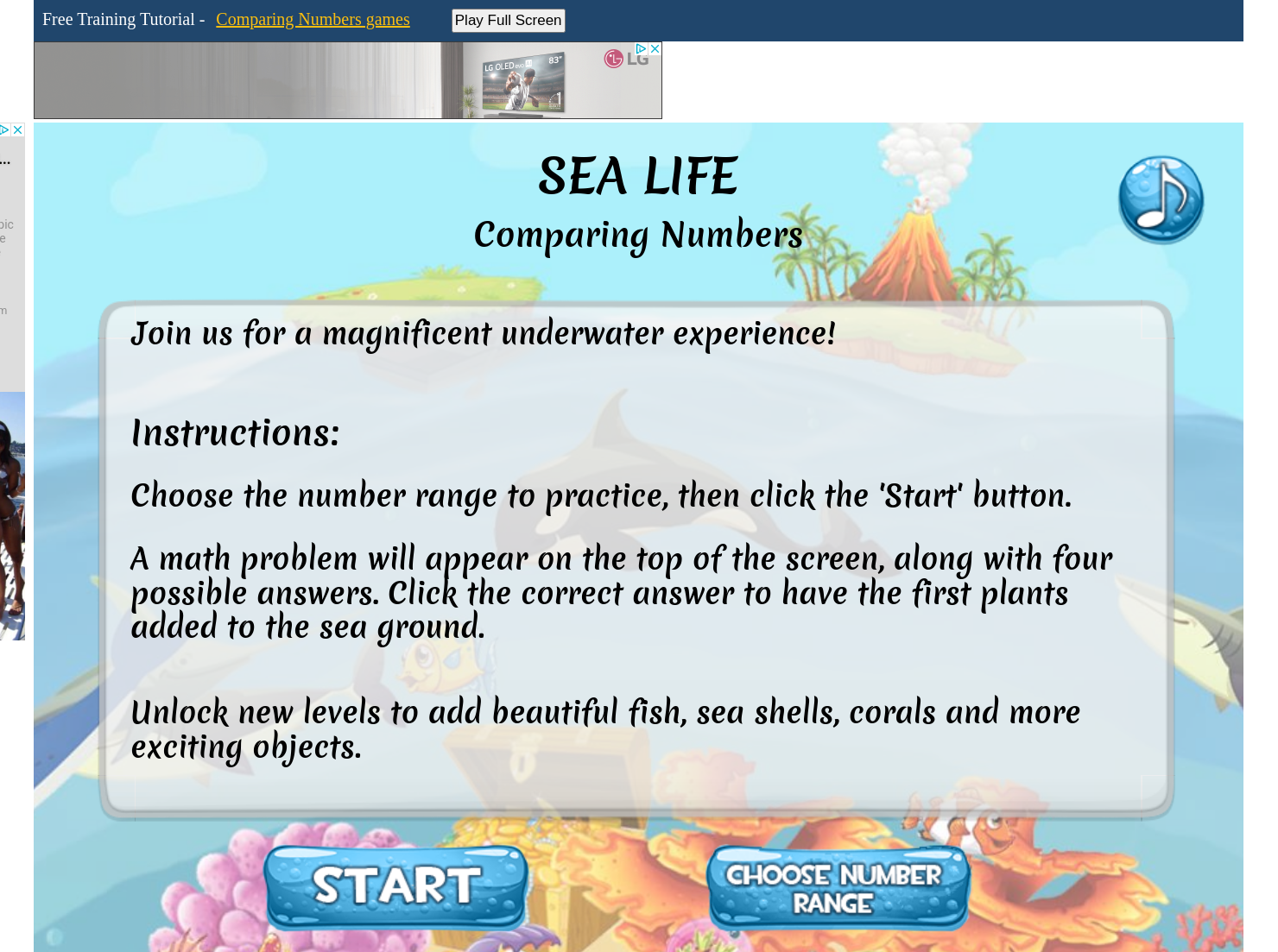 Sea Life
www.free-training-tutorial.com
Click "Choose Number Range" and choose Level 4 (up to 9,999) or Level 5 (up to 99,000). Have your child work through the questions to unlock all six sea item levels. Use the arrows at the bottom of the game screen to reverse, pause, play, or speed up the submarine.
This link was verified on 10/10/2023.