Lesson 3: The Thousands Places
Wrapping Up
Conclusion
Your child will play the game at the following web link for a few minutes. While your child plays the game, check his work for this lesson. Look for patterns in items that he missed, and go over them with him, providing time for him to correct his mistakes.
Web Link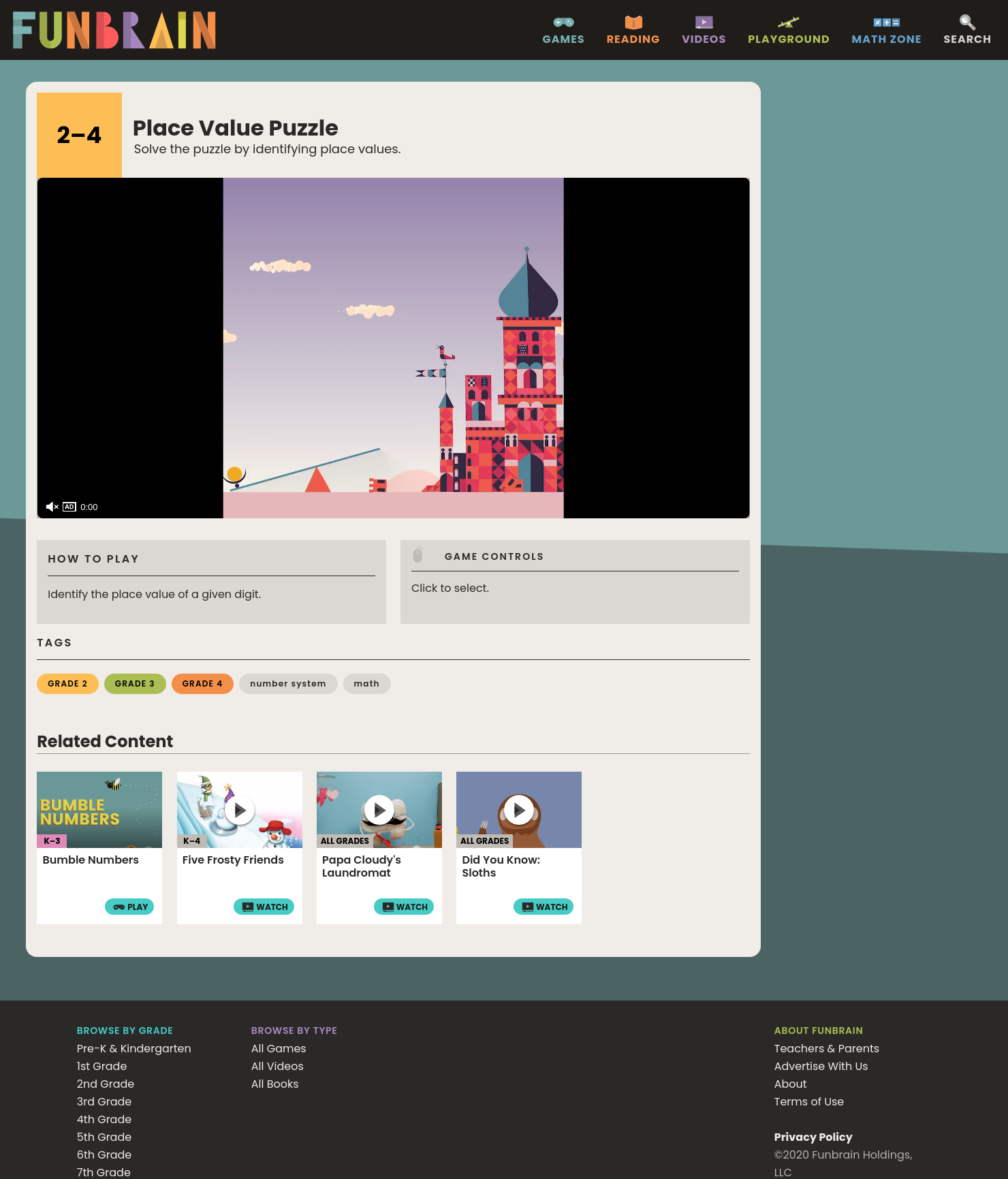 Place Value
www.funbrain.com
Under "Choose Place Value," your child should choose the Easy level. After completion of the puzzle, he can choose to play the same level or select "Play a harder level of the game." Please note that the higher level provides numbers to 1 million, so you may want to show him where that place value is before he starts.
This link was verified on 11/28/2023.